Bangladesh customer -- Artificial rice production line with good price-LUERYA Machinery
Project: Artificial rice production line
Country: Bangladesh
The artificial rice production line is widely used to produce instant rice which can be cooked within 3-5mins with hot water, you can mix with different flavors , the raw materails can be broken rice powder only, which is lower cost with higher profit. We can not only supply good machines but also supply good receipts..
High performance artificial rice machine
1. Human access to food is one of the major sources of nutrition, but the general content of nutrient elements in grains are in varies. As a result of a large number of proteins and trace elements losses during processing, so that greatly reduce nutrients, artificial rice (food Simulation) technology is crowded pressure principle of renewable use in the food breakthrough. The most important feature of technology is necessary for the body to add a variety of nutrients to foods to produce a variety of health food products, food and functional food effects.

2. Flow chart: Mixing system---Conveying system----Extrusion system----Air blower----Drying system----Cooling system.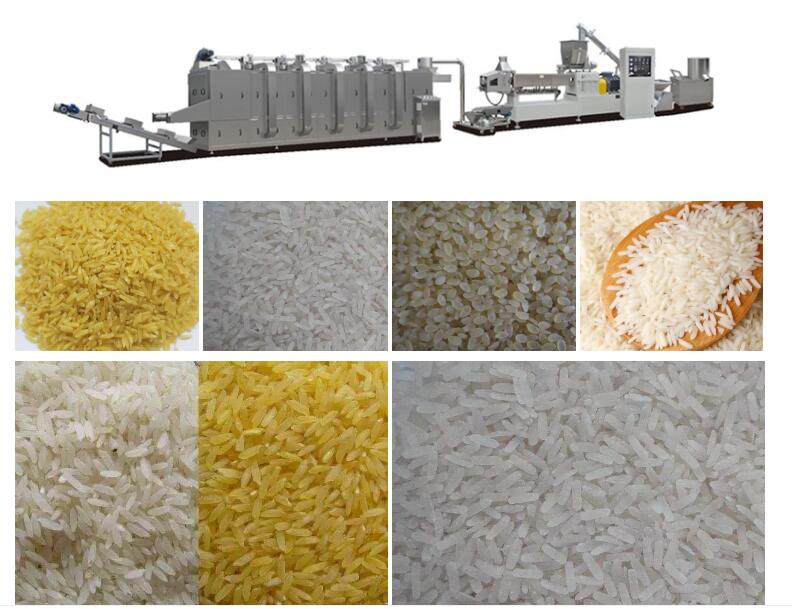 IF YOU HAVE MORE QUESTIONS,WRITE TO US
Just tell us your requirements, we can do more than you can imagine.